---
---
An audiowalk with Performing Arts interactive elements and a loose adaptation of Virginia Woolf's essay A Room of One's Own.
---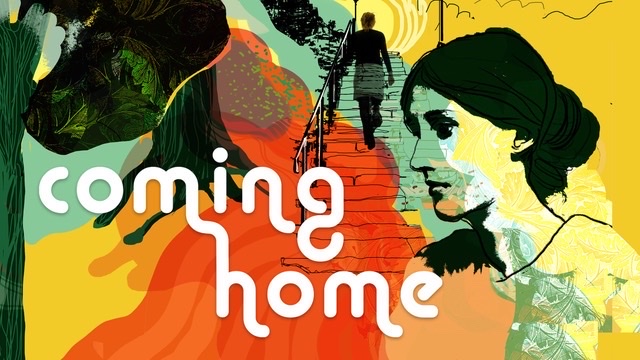 ---
Direction and dramatisation: Gita Mallik
Voice artist: Elin Skarin
Music and sound design: Ellinor Sterner Bonander
Light design: Marta Khomenko
Immersive Experience Creator: Shaya Khalil, Eda Celebi
Animation & AR: Yuvia Maini
Set design elements: Henrik Georg Fredberg
Illustration: Josefin Herolf
Photos: Tanne Willow
---
---
vitabergsparken stockholm | october 2022
"A woman must have money and a room of her own if she is to write fiction; and that, as you will see, leaves the great problem of the true nature of woman and the true nature of fiction unsolved."
Virginia Woolf
Similar to the narrator in Woolf's text, the participants wander through different rooms of the park, guided by a custom-made app. On their way they meet talking trees, an AR-sculpture, binaural sound design and specially composed music, as well as physical installations, finishing off with a mini-concert in the most secret place in the park.
While following two women in search for their lost friend, writer Mary Carmichael, the audience meet the disheartening challenges and obstacles to the completing of a new novel. What do you need in order to create after losing your way? And what are the components of a poetic sentence? Meeting mother- and father trees and some young sibling trees may illuminate things.
Premiered 5 October 2022 Stockholm Vitabergsparken
---
---